ALERT!
Benjamin, a 19 year-old male African grey parrot, belonging to Dr. Teresa Micco, escaped this evening through a side door in her home.
He is fully-flighted and microchipped.
He was last seen near the intersection of Manhattan Beach Boulevard and
Vail Avenue
in Redondo Beach.
He normally lives in an outdoor aviary with two other greys and a conure.
Please contact Dr. Micco at (703)307-8350 or (310)265-9511 with any information.
7:30 PM Wednesday the 12th of March
West LA Bird Club proudly presents
Dr. Olivia Petritz, DVM, DACZM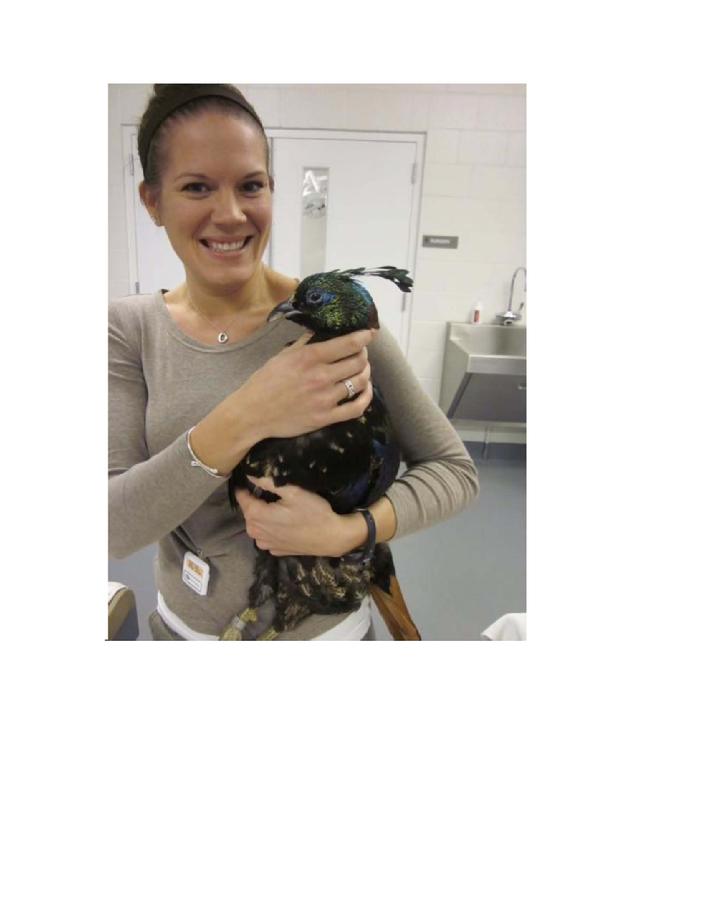 Dr. Olivia Petritz
Share our website with a friend by clicking the

green

button:
m
eets
7:30 PM
the 2nd Wednesday monthly
5309 Sepulveda Boulevard
Culver City, California

map

Our

mailing

address is

WLABC, 531 Main Street, #133, El Segundo, CA 90245-3006

website updated 2014 Mar 7